Ads and print collateral for a global market leader.
Client
Grohe

Services
Graphic design, copywriting, print and digital
Enjoying the pure pleasure of water
GROHE likes to say it in German: Pure Freude an Wasser. A household name in countless bathrooms all over the world, GROHE is well known for its focus on quality, design and durability. Brandle designs the company's ads and printed sales materials for the Belgian market.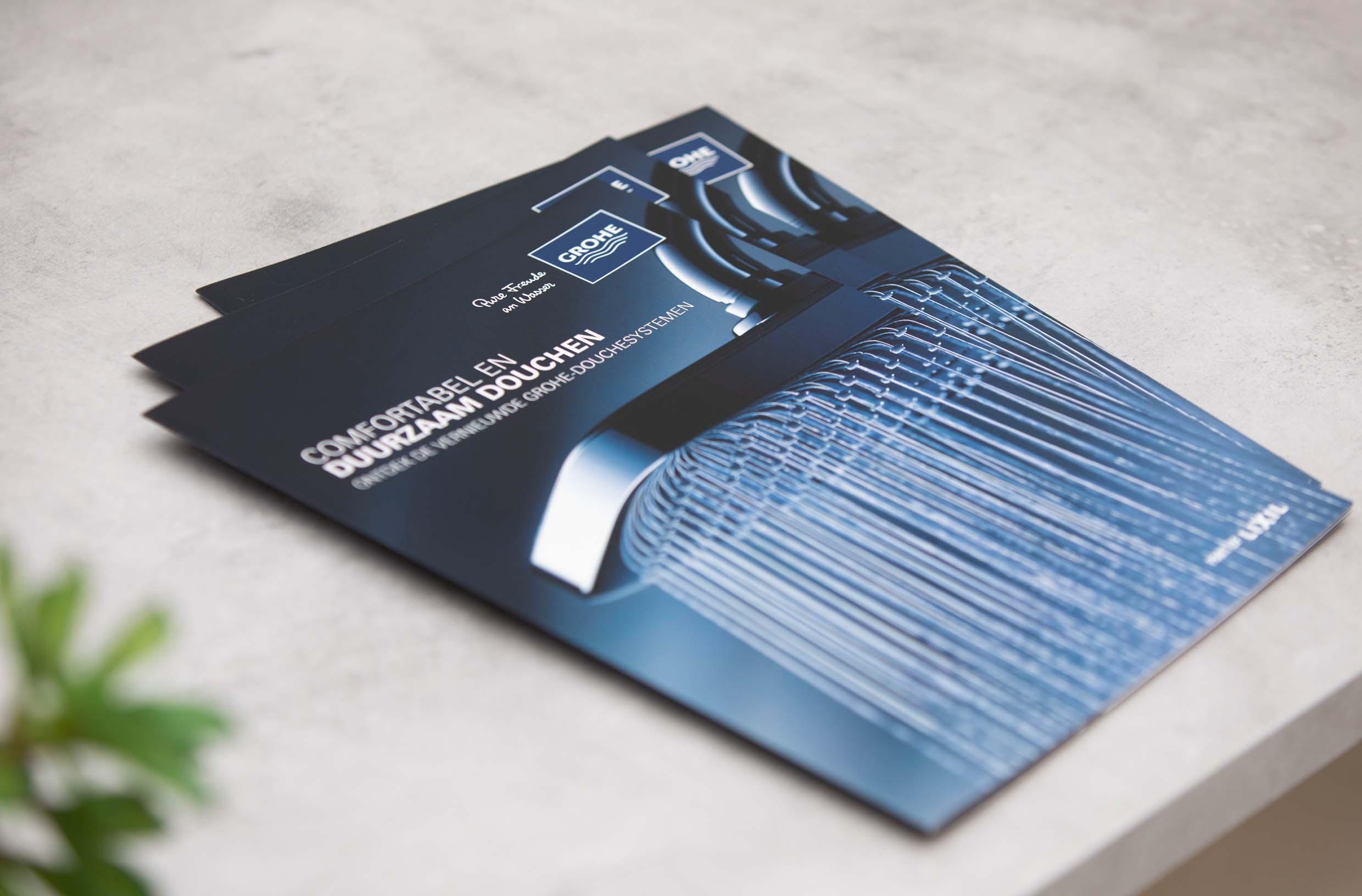 Comfort and sustainability in the shower
GROHE wanted to develop a brochure about its brand new shower systems to assist the sales staff in showrooms. Brandle designed a beautiful gatefold brochure, showcasing the new systems and explaining their focus on comfort and sustainability.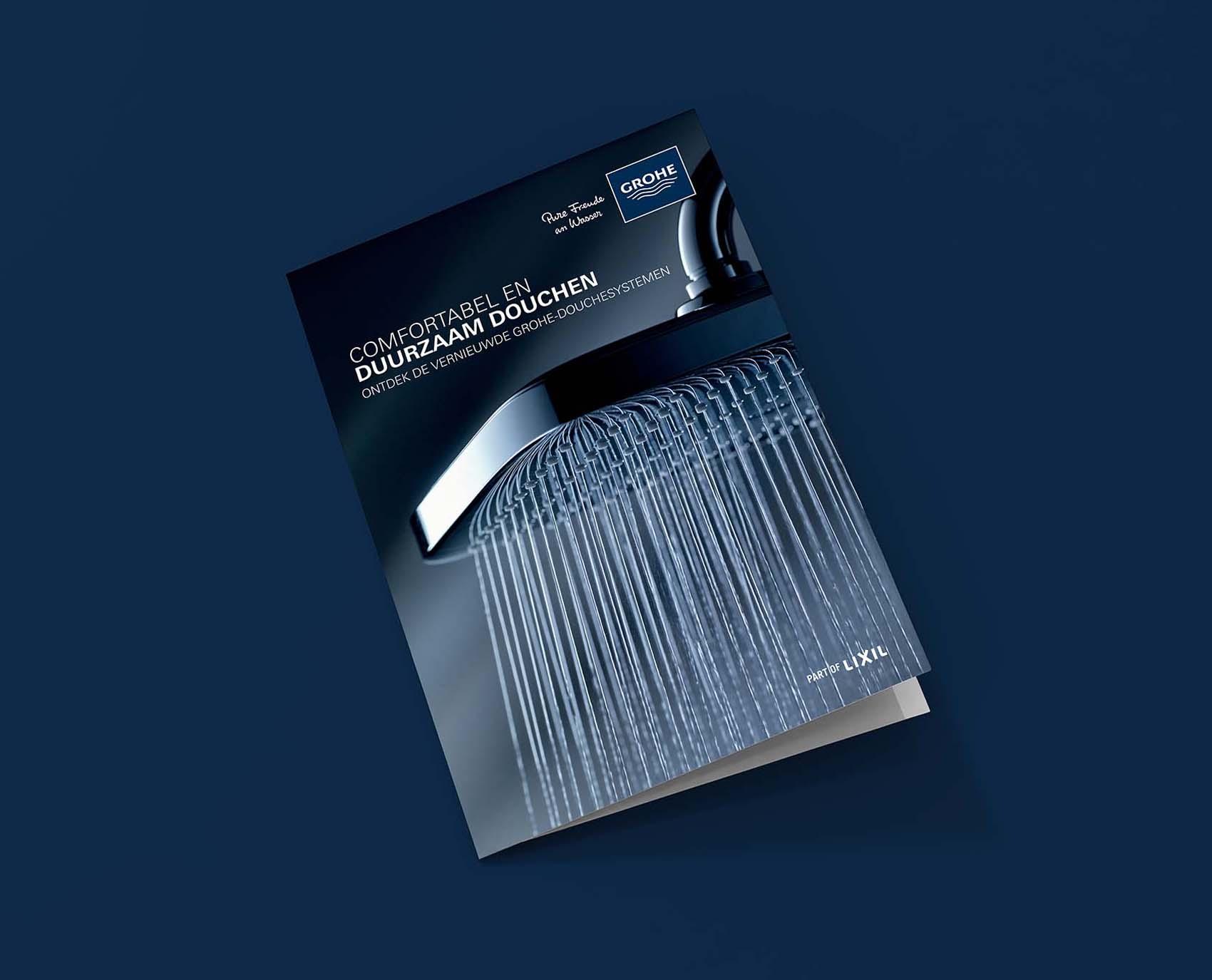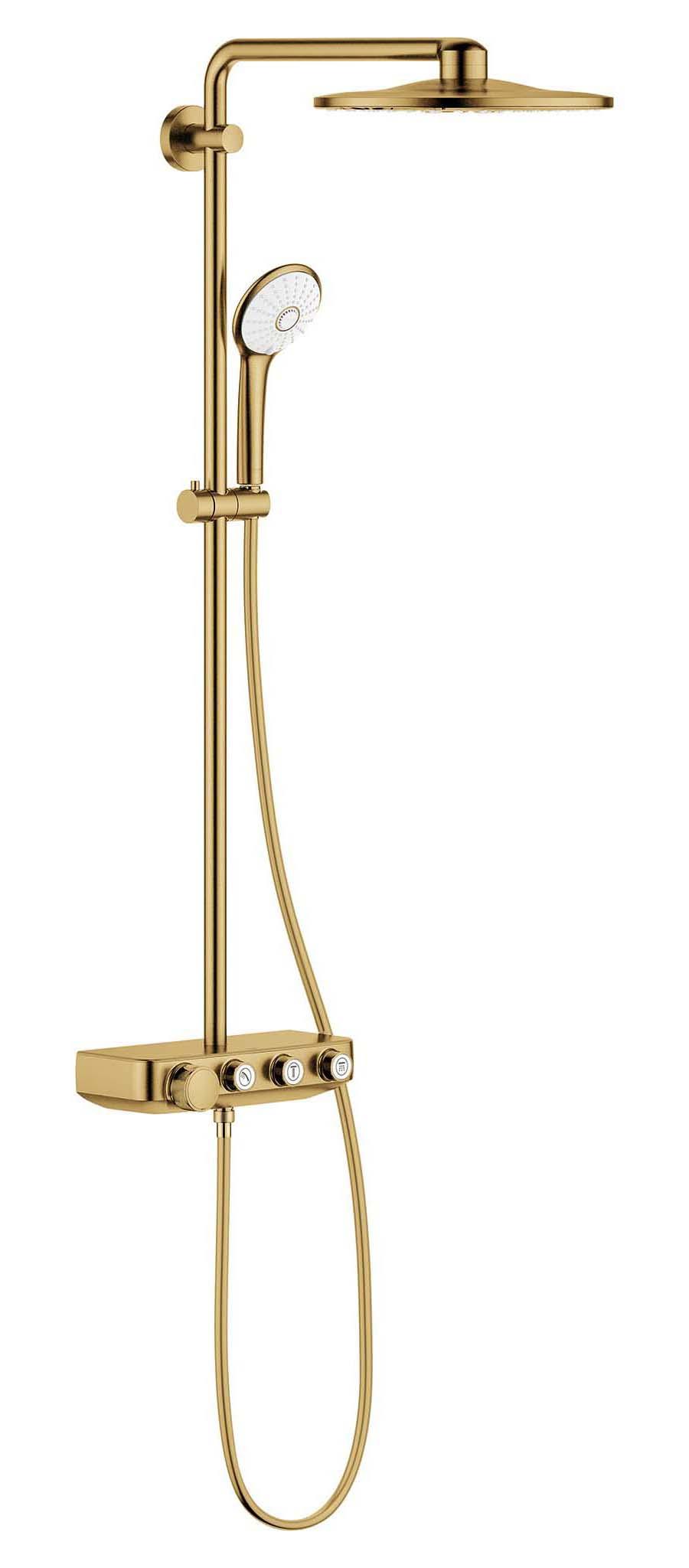 Classy design for a high quality product
Adhering to GROHE's international design guidelines, we take pride in meticulous design and elegant detailing. We want to show GROHE's products at their very best.
Printing and finishing with style
Careful colour matching ensures the products are faithfully and beautifully presented. To enhance the lush finish of the shower systems, spot varnish was applied, making the shiny product stand out from its background.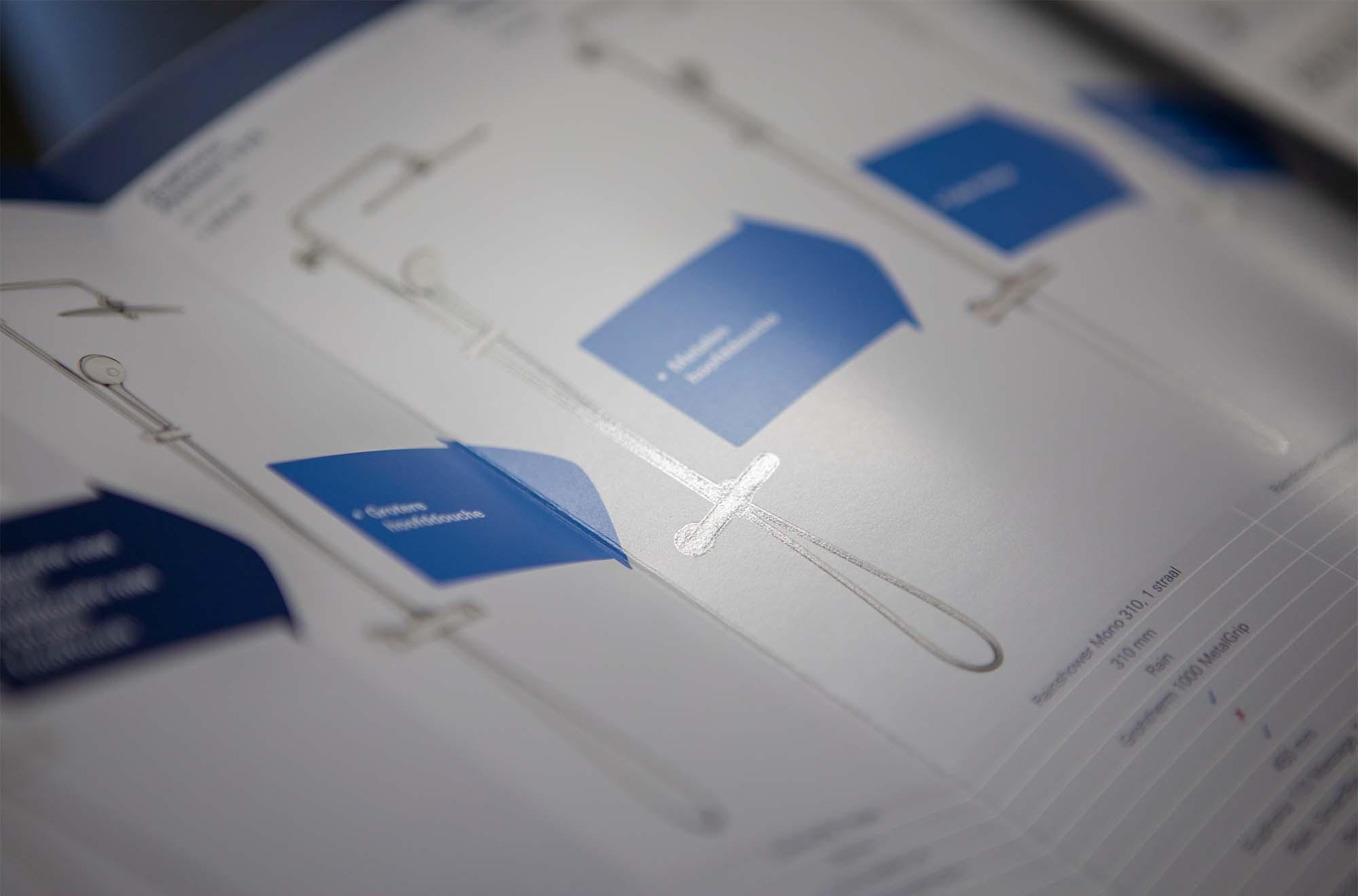 The luxury of a gatefold brochure
We chose an unusual gatefold format to highlight the feeling of comfort and luxury you can experience with a GROHE shower system. The measured use of spot varnish enhances the sense of luxury.
Print advertising
Print ads reinforce GROHE's image as a reference brand with a focus on quality, design and durability. They are also used for numerous promotions and special offers, aimed at both retailers and consumers. Brandle takes care of the lay-out and the copywriting. 

Digital advertising
While printed materials remain an important tool for GROHE, online ads and banners are indispensable. Brandle designs and produces them in various formats and for all kinds of use.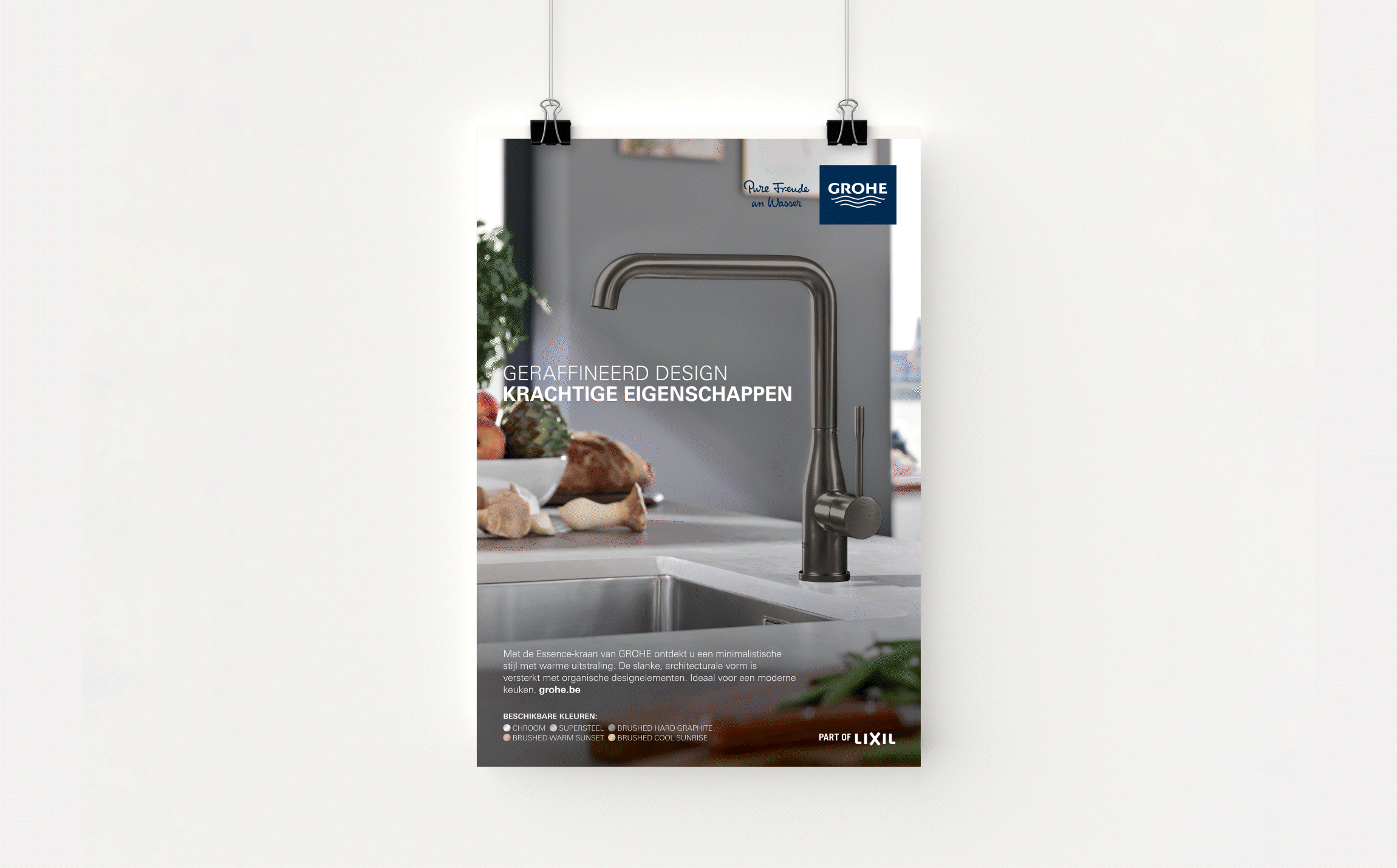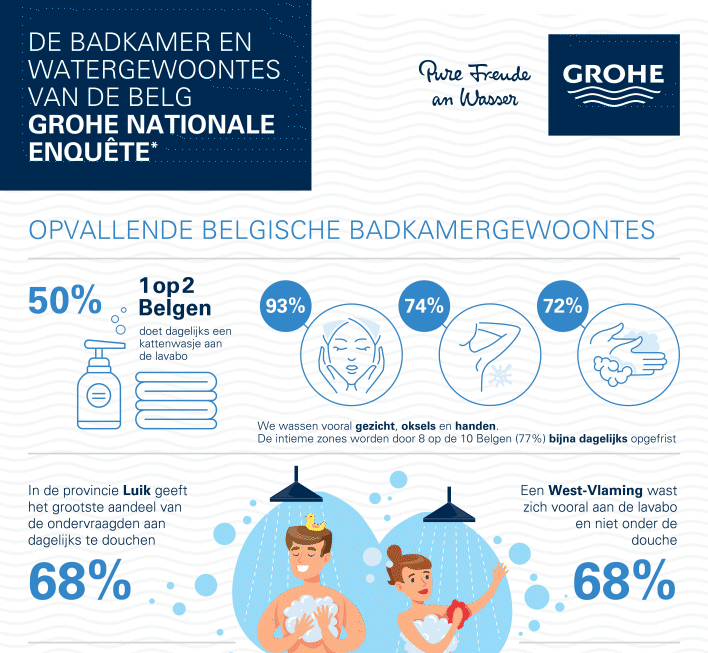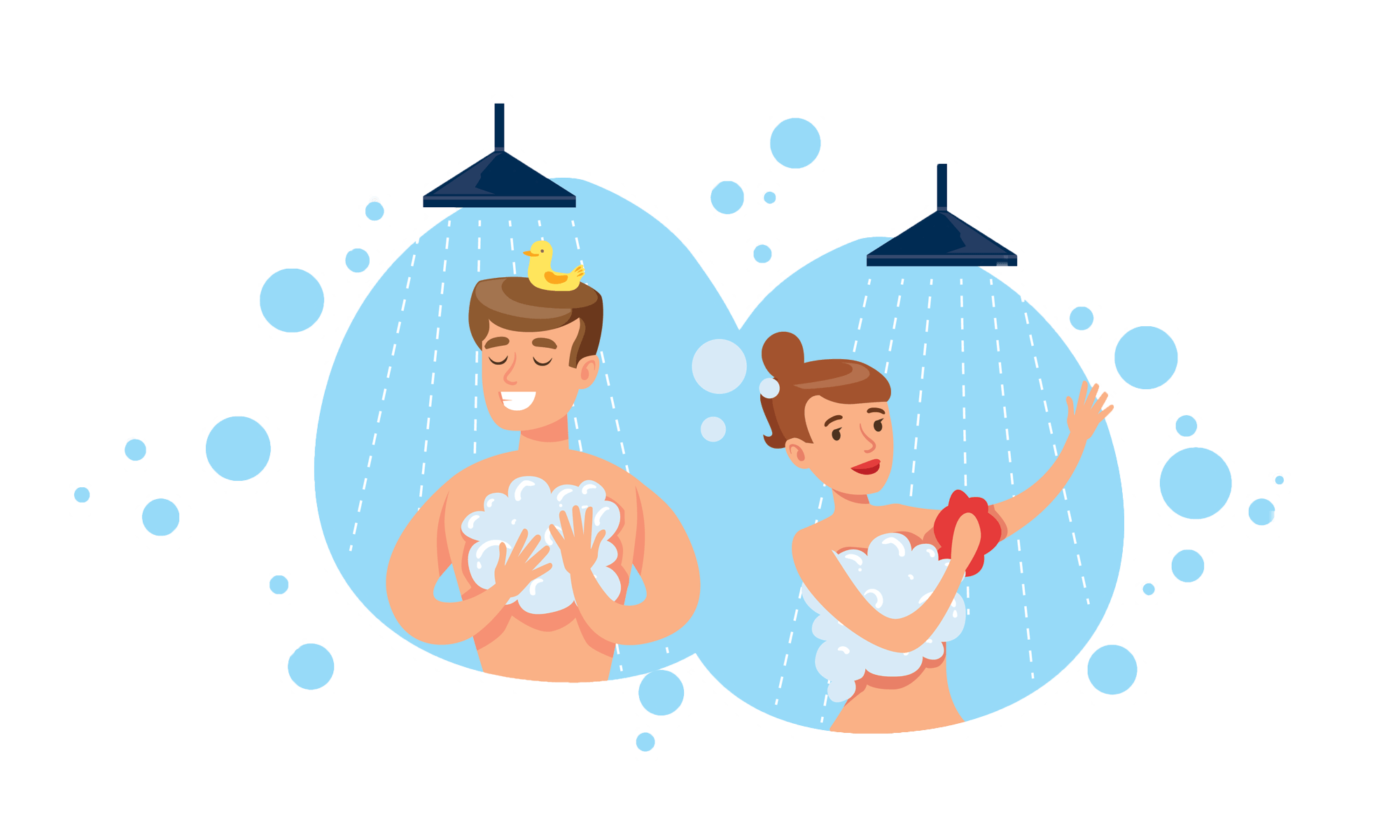 Playful infographics
Infographics are a concise and accessible way to communicate facts. It's a special craft our designers perform with pleasure, combining drawings and images with some well-chosen text and figures to make sure the message is easy to grasp.
Dedicated Instagram infographics
Instagram can be a very effective communications platform for companies like GROHE, provided the messages are well-chosen and appropriate. Brandle designed a series of infographics with fun facts, striking the right chord with the Instagram audience.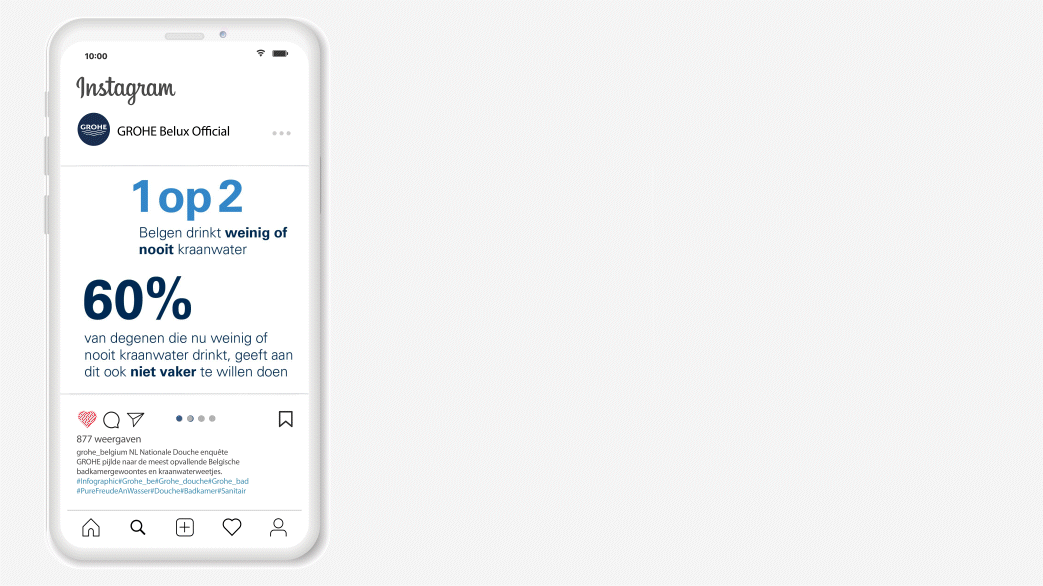 Get to know us: +32 (0)14 24 26 60
Interesting case? We thought so too. Now here's the deal. Why don't you drop us a line? A question would be nice. Or some clever remarks, perhaps?
Contact